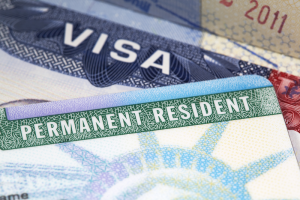 What is EB-5 Visa?
The United States immigrant investor program is called the EB5 program ( Employment Based 5th Preference). Congress created the EB-5 Program in 1990 to stimulate the U.S. economy through job creation and capital investment by foreign investors.
Success for immigrant investors in this program results in a permanent United States visa for foreign investors (Permanent or green card for themselves and qualified family members under the age of 21 at the time of filing the initial petition).  This at-risk program requires immigrant investors to make an One million dollars or $500,000 investment capital that create or preserve at least 10 full-time jobs for qualifying U.S. workers within two years.
All EB-5 investors must invest in a new commercial enterprise, which is a commercial enterprise. Or, a troubled business which is an enterprise that has been in existence for at least two years and has incurred a net loss during the 12- or 24-month period prior to the priority date on the immigrant investor's Form I-526. The loss for this period must be at least 20 percent of the troubled business' net worth prior to the loss.
USCIS(United States Citizenship and Immigration Services) issued 10,000 EB-5 visas per year for those who have created or maintained at least 10 full-time jobs to foreign investors (and his family), of which 3,000 visas to those with a regional center projects investors.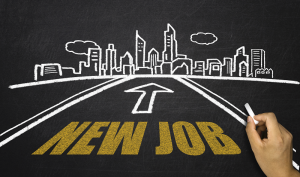 Regional Center
In 1992, Congress created the Immigrant Investor Program, also known as the Regional Center Program. This sets aside EB-5 visas for participants who invest in commercial enterprises associated with regional centers approved by USCIS based on proposals for promoting economic growth.
An EB-5 Regional Center is an organization or entity designated by United States Citizenship and Immigration Services (USCIS) that support capital investment projects in a specific target employment area (Targeted Employment Area)for investment by EB-5 investors that can help grow the local economy, create jobs, increase regional productivities. The average applicant will directly or indirectly create at least 10 jobs and in majority, the investment amount is $500,000.00 or one million dollars depending on some factors.
The advantage for regional center is that the regional center can take advantage of indirect job creation, hence, lessen the difficulty of meeting qualifying job creation requirements under the EB-5 program rules. This will help EB-5 investors more easily to obtain their permanent green card.
Most projects of the regional centers are located in the "high unemployment areas", up to or above the national average unemployment rate in the region one hundred fifty percent, or "remote areas", the population in the twenty thousand or less. The Centre is assigned by the USCIS, investors do not need to be directly involved in the daily operation and management and investors do not need to live in the investment area, they are free to choose anywhere of the United States as a place of residence.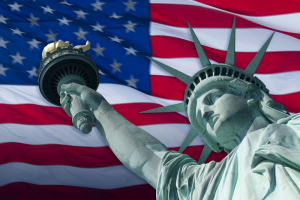 Requirement and Procedures
Requirement
Minimum Amount Requirement
The minimum amount of capital required for the EB-5 visa program may be decreased from $1.05 million to $800,000 if the investment is made in a commercial entity that is located in a targeted employment area (TEA). The EB-5 project must either be in a rural area or in an area that has high unemployment in order to qualify for TEA designation.
Lawful Source of Fund
The applicant must prove has sufficient funds, and prove the legitimacy of funds through adequate documents, also need to provide proof of no criminal record and health-related records.
Evidence required for an investment from your lawful income

Evidence required for investment funds from a gift

Evidence required for investment funds from an inheritance

Evidence required for investment funds from transactions
Job Creation
Each foreign national EB-5 Investor must create or preserve either direct or indirect jobs for 10 full-time USA workers. Direct jobs are actual identifiable jobs for qualified employees within the specific entity that receives the EB-5 investment that EB-5 investor has directly invested. Indirect jobs are those jobs shown to have been created collaterally or as a result of capital invested in a commercial enterprise affiliated with a regional center by an EB-5 investor.
Participate In Management Of The New Commercial Enterprise
For direct investment, the applicant must involve in the management of the new business entity; for indirect investment as Regional Centers investments are formed through limited partnerships; the act of being a participant in a limited partnership (L.P.) satisfies the USCIS requirement of having a role in management of the partnership.
Enterprise Requirement :  Direct Investment: An enterprise is considered "new" if it was established after November 29, 1990. Enterprises established before November 29, 1990, can also be considered new enterprises if they have gone through re-organization or substantial change.
USCIS excludes corporate and other non-individuals as an investor from the EB-5 category. However, it is perfectly acceptable for multiple investors to join together as long as each investor invest the requested amount of capital into an enterprise and each investment creates at least 10 full-time positions. This does not include non-profit organizations and all investment are at risk.
Age
USCIS has not defined any age requirements for EB-5 immigrant investors, as some states require people to be of a certain age to enter into certain contracts.  However, EB-5 Regional Center projects welcome investors of all ages but the main applicant need to be over 18 to sign the contract.
Procedures
After the investor chooses between a Regional Center and an Independent EB-5 Investment, there are 3 major procedures:
1) I-526 petition package for foreign immigrant investor: the investor must submit to USCIS I-526 petition package, together with supporting documents, proofs of EB-5 investments are made of legitimate sources of funds and etc. Investors will be assisted by immigration attorney to prepare the relevant materials for each different individual backgrounds. It takes 3-6 months of your petition package for USCIS to review and approved.
2) After the I-526 application be approved of a conditional permanent resident status: After the petition is approved, If the investor is residing in the United States at that time, they must file a Form I-485, Adjustment of Status, for which the wait time is over 6 months. If the investor is living outside of the United States, they will have to file a Form DS-230 at the nearest United States Embassy or Consulate, the wait time is around 6 months. Generally, it takes 24 months for investors to receive the temporary green card,
3) Apply for the removal of the conditional status and become lawful permanent residents: the investor must hold his/her conditional green card, complete and submit the USCIS form I-829 within 90 days before reach 2 full years of entry in the United States. The Petition will take around 6 months to be approved.
*Above timelines are general estimation, the accurate one will be based on USCIS official announcement.*