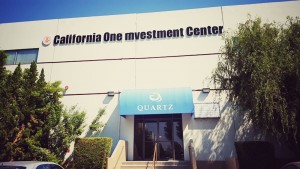 California One Investment Center, LLC., founded in the year of 2013, is a Southern California based company of USA located in the beautiful industrial suburb City of Industry where many Fortune 500 companies around the world setting up their headquarters and branch offices.
COIC is licensed by the United States Citizenship and Immigration Services to help facilitate EB-5 Immigrant Investment into high-economic impact projects in the low employment areas.
Prior to the establishment of COIC, the core management team has over 30 years' distinguished experiences in logistics field and involved with partnership and operation of few public logistic companies in the USA.
In clean- tech filed, COIC dedicates on boilers global business expansion, promoting patented USA and Europe made boilers among Asia countries for the past 20 years.
COIC Integrated the distinguished leadership and expertise in providing most secure and supportive services to make sure clients and investors obtain their upmost benefits and reach the satisfactory goals.